Personal Coaching Services Available

Get Personal Support for Your Beats and Music with my Private Coaching Services
Personal Tutoring for Propellerhead Reason and Akai MPD32
New to Reason / MPD32 and in need of a mentor to help you get started?
Can't figure out how to get something to work?
Have a list of questions but can't find the answers on forums or social networks?
Invest in a Personal Coaching Session!
Through the wonders of the internet, a webcam and video calls, you can have your questions answered and become more familiar with Reason / MPD32. The rates are affordable and the appointment caters to your schedule. All sessions are handled in a private, friendly and non-judgmental manner, so you can feel comfortable presenting whatever issues you may have. When it's over, you WILL have a better understand of how Reason / MPD32 works. Stop stressing and start creating music. Schedule your Personal Coaching Session today!
Thanks for your interest in working with me one-on-one. I'd love to lend you my years of experience to help make your beats and music better.
Here's how to get Quick Coaching and Hour Coaching with me, Taurus James, Moody instruMental Musician:
---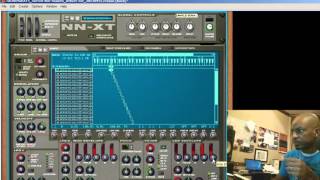 Hour Coaching is a private, one-time targeted coaching session that puts your music in the spotlight for a full hour.
If you have specific music issues, or if you find yourself stuck and wanting to move forward, and you just need some ideas, support and encouragement, Hour Coaching will work for you.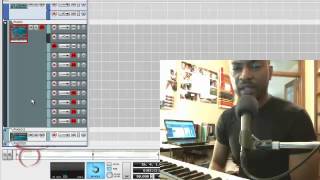 Private Quick Coaching, my half-hour sessions are perfect for those times when you don't need a full hour — you have a quick question, or you want to work on one very specific skill or aspect of beat making or music production.
During our session, I can review your music, give you feedback on your music plans, help you with time management, share ideas for your music, optimizing your workflow and more.
My Private Coaching sessions are incredibly affordable!
---
What happens after I place my order?
You're taken to an online form. On this secure form, you'll have the opportunity to explain the topic you'd like to talk about on our Coaching session. You can share links and talk about your music.
Your confirmation email contains a link to my scheduling software. On this page you can pick a time slot that's convenient to both of us, and let me know where to reach you.
We share a session that's all about your music. My 20+ years of music experience will be all yours during our session.
Ready to get started right now? Grab your Coaching session:
PS: Coaching spots are available on a first-come, first-served basis. If you're ready to get personalized support for your music, act now.