Make Music with Reason: Building Music With Basic Parts (Part 5 of 7)
Building Music With Basic Parts Part 5
Learn how to make instrumental music using Propellerhead Reason and the Yamaha DJX MIDI keyboard as a controller.
In this video, I show you "How I Reason" by covering the following:
In Part 5:
- Building the piano (piano patterns)
- Piano layering
- Layering piano elements with multiple Reason devices
- Verse structure
- Piano changes within verse
- Humanizing Techniques to male piano sound more human (more human feel)
- Changing octaves for piano parts
Time: 11:07
Propellerhead Reason Making Music With Basic Parts Video Series Part 5
This post is about: piano, layering, reason, piano doubling, propellerhead reason, piano pattern, layers, make music, instrumental music, octave change, piano layering, basic music parts, instrumental, layering piano, piano pattern, nudge notes, humanizing, note nudging, humanize, human feel, technique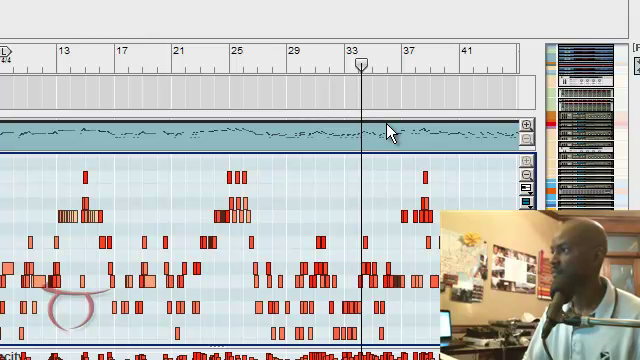 Image for Building Music With Basic Parts Video Series Part 5 –
I get inspiration for my Moody instruMental Music from many places. Sometimes, the most basic thing triggers the creativity in me. This video series shows an example.
I was watching a video on the StudioLinkedVST Youtube channel and I was inspired by a simple bass progression being played. I then set out to make another Moody instruMental Music creation.
This video series is about:
piano, layering, reason, piano doubling, propellerhead reason, piano pattern, layers, make music, instrumental music, octave change, piano layering, basic music parts, instrumental, layering piano, piano pattern, nudge notes, humanizing, note nudging, humanize, human feel, technique