Make Sampl Flip Beats with Reason: Making the Sample Flip Beat "Closer" (Part 3 of 6)
Closer Sample Flip Beat Part 3
Learn how to make sample flip beats using Propellerhead Reason and the M-Audio Oxygen25 USB/MIDI keyboard controller.
In this video, I show you "How I Reason" by covering the following:
In Part 3:
- Propellerhead Reason 4
- Slicing Samples in ReCycle 2.1
- Propellerhead ReCycle 2.1 Autoslice feature
- ReCycle 2.1 Transient Shaper
- Loading Samples into Reason 4 NN-XT Sampler
- Using MPD32 with Reason 4 to act as a "poor man's" MPC (Fake MPC Feel)
- Select Zone via MIDI feature in NN-XT
Time: 13:59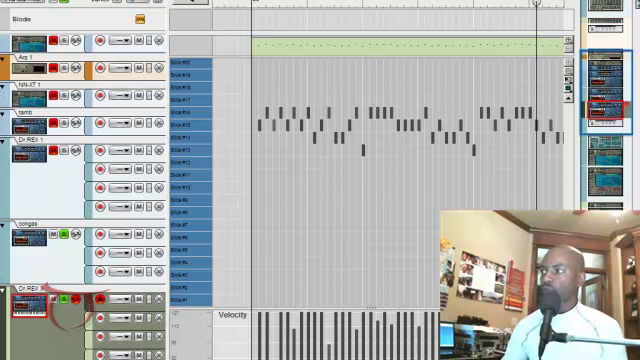 Image for Closer Sample Flip Beat Tutorial Video Series Part 3 –
I get inspiration for my Moody instruMental Music from many places. Sometimes, the most basic thing triggers the creativity in me. This video series shows an example.
This time, I was inspired after listening to one of my favorite songs by Pat Benatar. I then set out to make another Moody instruMental Music creation. This is one of my "sample flip" beats. In this video, I show a little about how I take samples from an existing song and then rearrange ("flip") the samples into different patterns before "wrapping" the flipped sample patterns with various instrumentation I perform.
This video series is about:
Sample Chopping using Sony Soundforge and Propellerhead ReCycle. Sample Flipping using Propellerhead Reason software with the Akai MPD32 Pad controller.
Sample chop, sample flip, flip a sample, chop a sample, sampling, music sampling. Sample Chopping, Sony Soundforge, Propellerhead, ReCycle, sample Flipping, Propellerheads, Reason, software Akai, MPD32, Pad controller.
Additional Tags:how to make, sample, beats, beat, how to,instrumental beats,rap beats,instrumental,reason,beats instrumental,instrumentals,freestyle,freestyle rap,dre beats,daftpunk,lloyd,drake,drake instrumental,wiz khalifa instrumental,jadakiss,soulja boy,fl studio,lil wayne,Wiz Khalifa,music,music video,new music,new songs,hip hop,dance