Make Sample Flip Beats with Reason: The Making of "For My Soul" (Part 5 of 5)
For My Soul Sample Flip Beat Tutorial Part 5
Learn how to chop and flip samples using Propellerhead Reason and the M-Audio Oxygen25 USB/MIDI keyboard controller.
In this video, I show you "How I Reason" by covering the following:
In Part 5:
- Propellerhead Reason 4
- Final Track
Time: 6:07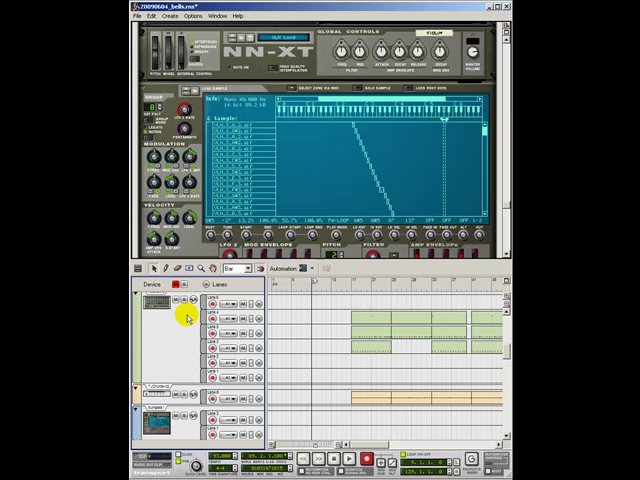 Image for For My Soul Sample Flip Beat Video Series Part 5 –
I'm Back - after moving up the East Coast of the USA - and here's one of my latest videos showing how I made the track For My Soul. This is the completed track playing in Propellerheads Reason 4.01, showing how the whole track comes together in the end.
This video series is about:
Sample Chopping using Sony Soundforge and Propellerhead ReCycle. Sample Flipping using Propellerhead Reason software with the Akai MPD32 Pad controller.
Sample chop, sample flip, flip a sample, chop a sample, sampling, music sampling. Sample Chopping, Sony Soundforge, Propellerhead, ReCycle, sample Flipping, Propellerheads, Reason, software Akai, MPD32, Pad controller.
Additional Tags:
Akai MPC mpd 24 mpd 32 mpd 16 mpc1000 mpc 1000 mpc 2500 mpc2500 mpc2000xl mpc2000 xl mpc 2000 xl mpc 2000xl

moody instrumental music
producers makes a beat
Bass guitar
sample sampling
drums
boom bap
producer
production
music

Propellerhead Reason
Adobe Audition
Beat Creator
Recycle 2.1
Oxygen 8 v2
Keyboard
MIDI
boon doc
Jesus Christ