Piano Freestyles Video Series - Dilla Are You Listening
Beatmaking tutorial - Piano Freestyles - How to Make Beats - Dilla Are You Listening
Watch TaurusBeats make Moody Instrumental Music using Propellerhead Reason, Akai MPD32 USB/MIDI hardware control surface and the Yamaha DJX MIDI keyboard.
In this video, I'm just practicing - doing a lot of impromptu playing (improvisation) around with a smooth beat I made using Propellerhead Reason.
Time: 5:26
This post is about: piano freestyle, improvisation, ear training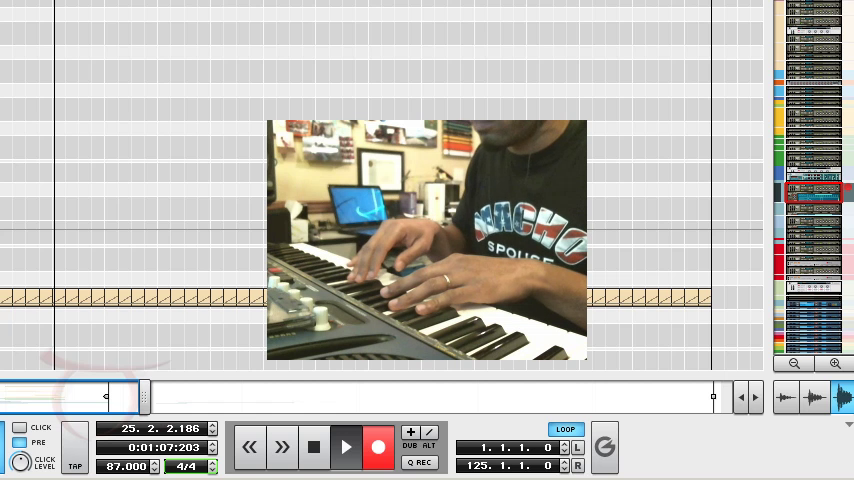 Image for Piano Freestyle Beat Video - J Dilla Are You Listening –
Please share with your friends on social media!
Follow me on Facebook, Twitter, Soundcloud etc. and I'll see you there! =)
Thank you for your support.
Grace and Peace!
Taurus M. James
Video Information
"J Dilla Are You Listening?"
Moody Instrumental Music
Piano Freestyle performance,
Beat Arrangement,
Instrumentation
by Taurus M. James, 2014
"Are You Listening" is a beat produced by J Dilla.
Artist: J Dilla
Album: Yancey Boys (Instrumentals)
Year: 2009
Music: "R U Listenin'?" by Illa J
Share
TaurusBeats uses AddThis share buttons so you can easily share your favorite content from this site to your Facebook, Twitter, and more.
To share this content on social media, click on the share icons. You will be prompted to connect your social media account if you have not already.
Thank you for sharing!