Photo by Mohamed Nohassi on Unsplash
The Story Behind "Run Wild"
WHAT:
"Run Wild" Smooth Groove Background music - Moody instruMental Music by Taurus M. James
Run Wild is a smooth, laid-back groove.
"Smooth, laid-back, piano instrumental groove."
WHY:
Made for Computer Music Academy (CMA) Homework Assignment #119
Weekly Homework Podcast #119 | Beats | Computer Music Academy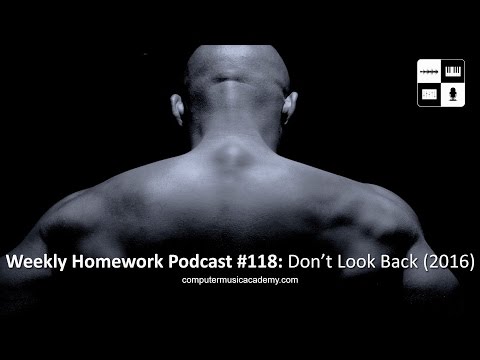 CMA:
http://computermusicacademy.com/blog/2016/05/weekly-homework-podcast-119/
Youtube:
https://youtu.be/g0W09SBoKHE?t=55m30s
Start time - 55:30 - "Run Wild (Don't Look Back)" - Original, Moody Insturmental Music
WHERE:
Dayton Ohio, USA - Wright-Patterson Air Force Base
WHEN:
Weekly Homework Podcast #119 - Don't Look Back
Song structure is a vital part of music creation. The main purpose is to provide the background to a specific part of the song. Doesn't matter who the song is for or what the purpose, it needs to have structure. Different sequences and sections inspire different emotions & ideas within the artist as well as evoking different emotions from the listener. In this assignment, we're required to use at least 4 separate sections of the song representing: verses, hooks, bridges and more. In my opinion it's the best podcast we done so far, but I'll let you come to that conclusion yourself… maybe.
HOW:
Even though I'm using Propellerhead Reason to make my Moody instruMental Music creations, you can use my tips and techniques in any DAW to create your own music and make beats.
WHO:
Taurus M. James
"Run Wild"
Moody Instrumental Music
Copyright 2014 by Taurus M. James
ALL Rights Reserved.
Follow me on:
Facebook TaurusBeats
Twitter @TaurusBeats
Soundcloud TaurusBeats
Thank you for your support.
Grace and Peace!


MUSIC Type
groove, instrumental, no sample, beat, chill, laid-back, lounge, background music
MUSIC Use Suggestions
relaxing, chilling, lounging, reflecting, background, commercial, advertisement, ads, road trip
MUSIC Tempo
80 bpm
MUSIC Themes
relationships, fantasy, sci-fi, technology, entertainment, showbiz, drama, fitness, driving, road trips
MUSIC Moods
builds, grows, busy, dramatic, eerie, haunting, mysterious, emotional, demure, disappointed, heartwarming, introspective, lonely, nostalgic, reflective, poignant, sentimental, thoughtful, insistent, positive, optimistic, bright, uplifting, unsatisfied, discontented
INSTRUMENTS
drums, percussion, bass, upright bass, 808 bass, keyboard, organ, piano, orchestra, strings, cello, viola, violin, string section, synth, synthisizer, arpegio
moody instrumental music, mood music, moody music, chill music, lounge music
MUSIC Storylines (Plots)
Do you think my music would match or fit in one of the movies below? Let me know what you think in the comments section below.
Movies