"Testify" Original Cinematic Life Story Music - Moody instruMental Music by Taurus M. James
Original, Cinematic Moody Instrumental Life Story Music by Taurus M. James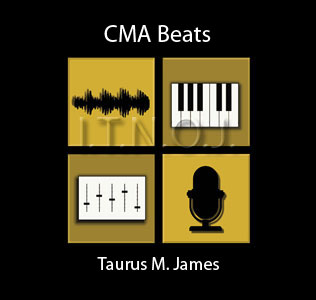 Image for Testify –
Made for Computer Music Academy (CMA) Weekly Homework Assignment WHA
Weekly Homework Assignment | Beats | Computer Music Academy
When I started making music, I would describe my music as "Hans Zimmer meets Dr. Dre" as a way to give people an idea of what my sound is. I have always pictured my music as cinematic and dramatic. Every track I make is part of the Soundtrack of My Life.
Now, I make the music and let the listener decide who or what I sound like. Most of the time, listeners describe what they SEE when they listen to what I create. When my listeners confirm that they see something while listening, they testify to the power of music to reach broad and deep. I'm happy with that.
Grace and Peace!
Taurus M. James
"Testify"
Moody instruMental Music
Copyright 2014 by Taurus M. James
ALL Rights Reserved.
MUSIC Type
cinematic, instrumental, no sample, rnb, soul, background music
MUSIC Use Suggestions
background, commercial, advertisement, ads, road trip
MUSIC Tempo
95 bpm
MUSIC Themes
relationships, fantasy, sci-fi, technology, entertainment, showbiz, drama, fitness, driving, road trips
MUSIC Moods
builds, grows, busy, dramatic, eerie, haunting, mysterious, emotional, demure, disappointed, heartwarming, introspective, lonely, nostalgic, reflective, poignant, sentimental, thoughtful, insistent, positive, optimistic, bright, uplifting, unsatisfied, discontented
INSTRUMENTS
drums, percussion, bass, upright bass, 808 bass, keyboard, organ, piano, orchestra, strings, cello, viola, violin, string section, synth, synthisizer, arpegio
moody instrumental music, mood music, moody music, chill music, lounge music
Share
TaurusBeats uses AddThis share buttons so you can easily share your favorite content from this site to your Facebook, Twitter, and more.
To share this content on social media, click on the share icons. You will be prompted to connect your social media account if you have not already.
Thank you for sharing!