Ghetto Child - Sample Flip Beat
Flip A Sample Reason MPD32 Oxygen8 Sample Flip Beat by TaurusBeats
"Ghetto Child"
Sample Flip Beat
Watch as I demonstrate the ability to listen to a piece of music and then create something completely different, while using rearranged fragmentsof the original piece.
Many people can appreciate the art of sample flipping in music by listening o the finished product. I want to highlight this amazing creative process more by showing skills and abilities that are often overlooked.
This video shows some parts of my sample flipping creative process.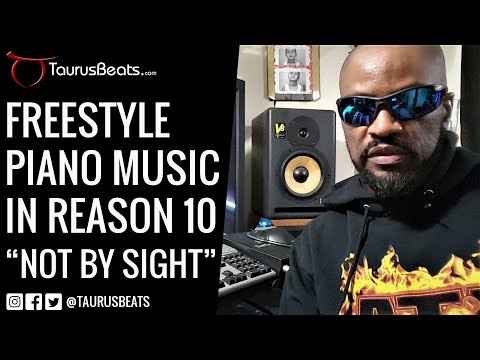 Image for Ghetto Child - Sample Flip Beat –
VIDEO INFORMATION
Channel:

TaurusBeats Music

Uploaded time:

Dec 10, 2013 at 2:09 PM

Duration:

15:21
Get the Ghetto Child Sample Flip Beat Walk-through Video Series
This is the lead-in video of the "Ghetto Child" Sample Flip Beat Walk-through Video Series. In the video series, I walk through my process step-by-step.
The Tools
- Your Mind
- Your Heart
- Your Ears
- DAW (Propellerhead Reason)
- Sample Slicer (Recycle)
- Audio Editor (Audacity)
- Keyboard (Yamaha DJX)
- Computer (Cstom Windows PC)
- USB/MIDI Connector (MIO)
- Audio Interface (Saffire)
The Sample
- Selecting the Sample Segment(s)
- Chopping the Sample
- Flipping the Sample (Musically)
The Instruments and Instrumentation
- The Drums
- The Bass
- The Piano
- The Strings
- The Horns
Key Concepts
- Arrangement/Structure (Progression)
- Layering
- Variation
- Listening
Don't forget to Subscribe!
Music Type
sample flip beat, jazz, funk, hip-hop, fusion, groove
Music Use Suggestions
Cinematic Music for life story, soundtrack, background
Music Tempo
97bpm groove
Music Themes
Life Story, Inspire
Music Moods
focused, intense, busy, catchy, dramatic, adventurous, angry, dangerous, dark, mean, tough, energetic, aggressive, driving, lively, hi-energy, insistent, strong, anthemic, bold, confident, determined, epic, victorious
Music Instruments
brass, french horn, trombone, trumpet, tuba, horn section, drums, percussion, bass, keyboard, orchestra, strings, cello, viola, violin, string section
? QUESTIONS? ?
==============
E-mail me your music-related questions about Propellerhead Reason, Sample Flip Beats, Remixes, TaurusBeats, Taurus M. James, How To Make Beats, Using Reason, MPD32, Oxygen8, Flip a Sample, Beat Tutorial, Original, Piano Music, Moody Instrumental Music
E-mail: taurus@taurusbeats.com
? LINKS ?
=========
http://taurusbeats.com
http://twitter.com/taurusbeats
http://instagram.com/taurusbeats
http://facebook.com/taurusbeats
http://taurusjames.com
Thank you for watching, liking, commenting, and sharing. I am very grateful.
Grace and Peace!
TaurusBeats
aka Taurus M. James
Share
TaurusBeats uses AddThis share buttons so you can easily share your favorite content from this site to your Facebook, Twitter, and more.
To share this content on social media, click on the share icons. You will be prompted to connect your social media account if you have not already.
Thank you for sharing!