Media: Piano Instrumental Music, Hip Hop, Original Music –
Sunny Days
Sunny Days
by Taurus James
Piano
94
6:49

Found in...
Moody Grooves
Image: – Piano Instrumental Music, Hip Hop, Original Music – TaurusBeats
Piano Instrumental Music, Hip Hop, Original Music
Sunny Days is another one of my piano experiments in making moody instrumental music. (I should just call it piano music, but I'm still working on the whole piano-playing thing.)
My music compositions process was pretty much the same as always. First, I constructed the beat. Then, I developed a chord progression and bass line. Next, I developed melodies through piano improvisation. Finally, I wrapped the whole thing with orchestral instrumentation.
The final result of this piano-featured instrumental music reminds me of an interesting cross between part of the "Sesame Street" theme song and "Can You Stand The Rain" by New Edition (produced by Jimmy Jam and Terry Lewis).
My Favorite Part is the piano. The different expressions I came up with in the two verses are pretty cool, and the way I changed the mood in each verse is nice, too. Like a lot of my moody instrumental music, this song has a big ending that contrasts the beginning verse. You gotta listen to the whole song to get the changes.
I named this song "Sunny Days" because the music reminds me that storms and cloudy days don't last forever. I want to encourage people who listen to this moody instrumental to really appreciate the sunny days in life. Troubles don't last always. Dark storms give way to "Sunny Days".
I didn't use any samples in this instrumental music because it features the piano and and orchestration.
Sample Facts
NO SAMPLES
Artist: Taurus M. James
Album: Moody Grooves
Released:
Writer: Taurus M. James
Label: ITNOJ
Producer: Taurus M. James
MUSIC Type
vocal, instrumental, remix, a capella, minimal, sample flip
MUSIC Use Suggestions
exercise, fitness, running, dancing, party, background, commercial, advertisement, ads, road trip
MUSIC Tempo
94bpm (Medium 81bpm - 110bpm)
MUSIC Themes
world, international, wild west, nature, horror, relation, shopping, fashion, party, sports, 1920s, american history, tropical, kids, sci-fi, technology, 1960s, biker, punks, high class, , religious, holidays, farm, rural, fantasy, movies, christmas, entertainment, showbix, 1950s, places, 1970s, education, action, mystery, crime, las vegas, 1980s, martial arts, runnung, fitness, driving, road trips
MUSIC Moods
abstract, repetitive, robotic, mechanical, scientific, futuristic, sparse, atmospheric, ambient, dreamy, elegant, graceful, ethereal, heavenly, hypnotic, lush, magical, panoramic, pastoral, shimmering, swirling, trippy, builds, grows, busy, catchy, dramatic, adventurous, angry, dangerous, dark, eerie, haunting, evil, sinister, fearful, mean, tough, mysterious, ominous, paranoid, scary, stealthy, strange, weird, suspenseful, uneasy, earthy, organic, emotional, anticipation, anxious, childlike, demure, disappointed, heartwarming, introspective, lonely, nostalgic, reflective, poignant, sentimental, thoughtful, energetic, aggressive, driving, lively, hi-energy, rowdy, urgent, wild, frantic, erotic, naughty, raunchy, sexy, fun, comical, humorous, drunken, whimsical, insistent, Positive, optimistic, bright, carefree, happy, joyful, inspirational, uplifting, satisfied, contented, upbeat, punchy, quirky, relaxed, laid back, lazy, peaceful, calm, romantic, passionate, sensual, tender, sad, depressing, melanchoiy, melodramatic, strong, anthemic, bold, confident, determined, epic, majestic, noble, dignified, patriotic, powerful, sophisticated, victorious
INSTRUMENTS
brass, bugle, french horn, trombone, trumpet, tuba, horn section, big bamd, brass band, drumline, marching band, rock band, symphonic band, drums, percussion, guitar, bass, world guitar, lute, dulcimer, keyboard, harpsichord, organ, piano, orchestra, hits, stabs, reeds, woods, wooswinds, accordion, bassoon, clarinet, english horn, flute, oboe, piccolo, recorder, saxophone, badpipes, didgeridoo, duduk, strings, cello, celtic harp, fiddle, harp, pissicato, viola, violin, upright bass, string section, synth, synthisizer, vocal, a capella, beat box, chikd, chanting, choir, gregorian chant, opera, scat, male, female, vocoder, whispering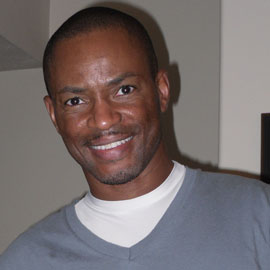 One of the great rewards I get as a result of creating Moody Instrumental Music is the feedback I get from people all around the world, who tell me that the music I create inspires them in some way.
No Contest is a Dr Dre Type Beat, with that West Coast Slow Rolling feel to it. This is one of the first beats I made attempting to emulate one of my favorite music producers, Dr. Dre.
Final Hour Music Volume !
No Contest is part of the Final Hour Music Volume 1 collection.
---
Got something to say? Sign up or login to participate in the conversation.