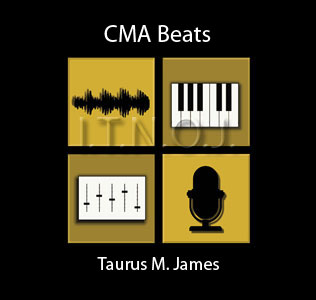 "The Delivery" Film Music Soundtrack - Moody instruMental Music by Taurus M. James
The Delivery is a dark, eerie scary movie music piece.
"dark, eerie scary movie music piece"
This is a dark, eerie scary movie music piece that can be used for a television show theme, movie, film, video game, or commercial advertisement. I envisioned this as a fi;m music piece fpr a scary movie or horror flick. This short drumless piece uses sparseness and intentional broken riffs to heighten anticipation and uneasiness while focusing the listener on an eerie melody.
Great fit: playing this track while watching dark videos or images - or movies like Underworld or Batman.
This is another CMA Beat,
Made for Computer Music Academy (CMA) Homework Assignment #95
Weekly Homework Podcast #96 | Film Movie Music | Computer Music Academy
This is one of the movie music pieces in my Moody instruMental Music collection "CMA Beats" available for download here at TaurusBeats.com.
For this film music piece, I'm using Propellerhead Reason and the Yamaha DJX MIDI keyboard as a controller to trigger all instrument sounds in Reason. Be sure to check out my Reason Beat Making Video Tutorials, where I show you how to make Moody instruMental Music and sample flip beats.